"HEALTH" Youth Exchange is a part of a KA2 project for cooperation for innovation 
and the exchange of good practices, funded by the Erasmus + Programme 
of the European Union. 

The project took place at Castellammare di Stabia, Italy, 
from 14th till 20th of April.
We arrived in this beautiful hotel with a view of the sea, large gardens, and green spaces but the hotel was empty and silent.
Gradually the groups of Greek, Irish and Italian arrived to bring life and joy and very quickly beautiful energy was formed and the project could begin.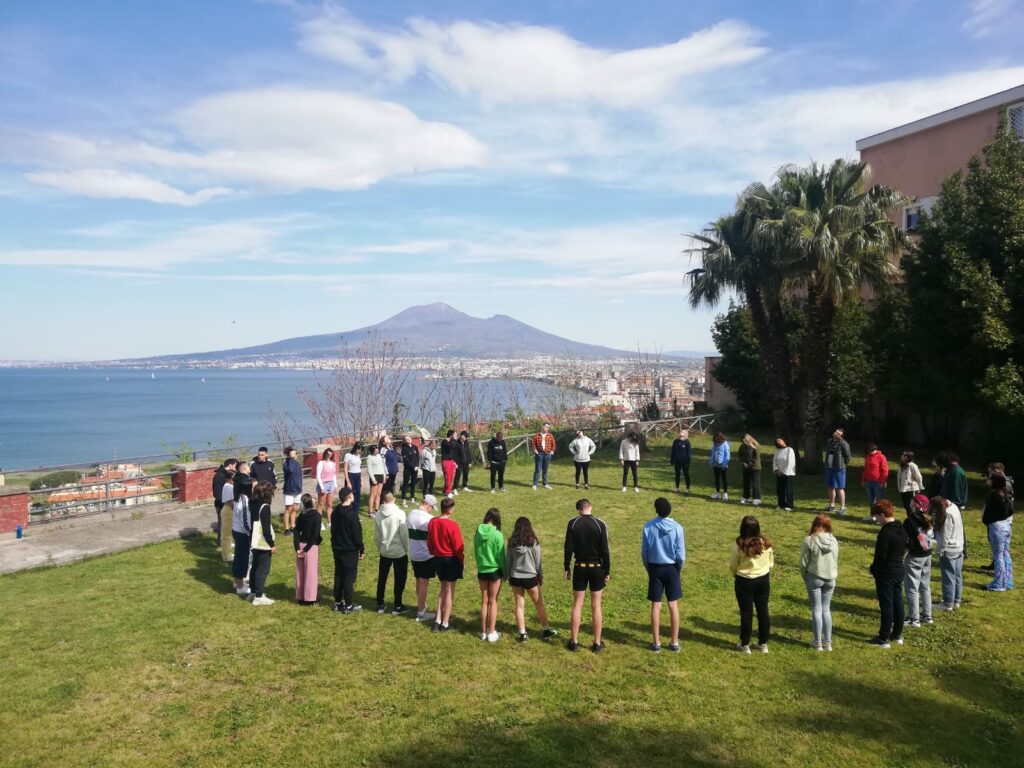 From the first day I got to know the other participants through games that we all played together and that helped us to break the ice. We were a group of 50 people with young from 15 to 25 years old coming from several European countries which created a nice diversity, the leaders also participated in the activities, which completed the dynamic.
The activities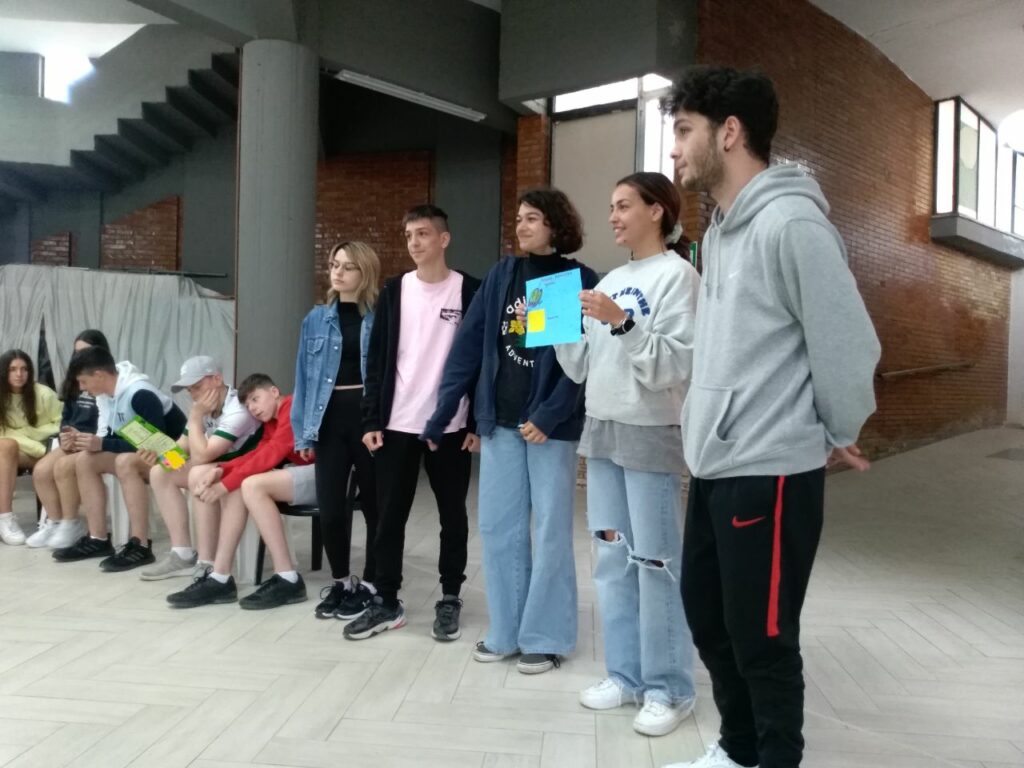 It was a project on the theme of "healthy lifestyle" and the activities, each one more creative than the other, allowed me to question my eating habits and the impact that my lifestyle can have. They allowed me to decentralize myself a little bit and become aware that an action that I thought was personal is actually a social cause that impacts my environment.
I was able to try yoga, which I really enjoyed and gave me the desire to continue and deepen my knowledge. I was also able to develop my creativity with activities such as collages or the creation of recipes.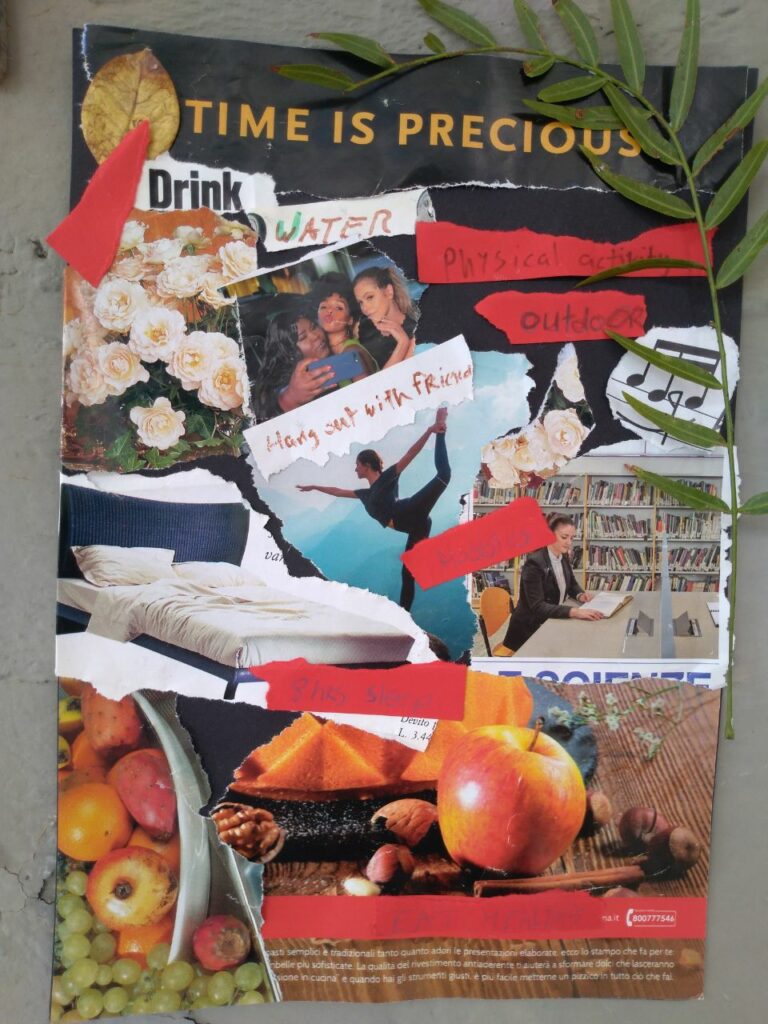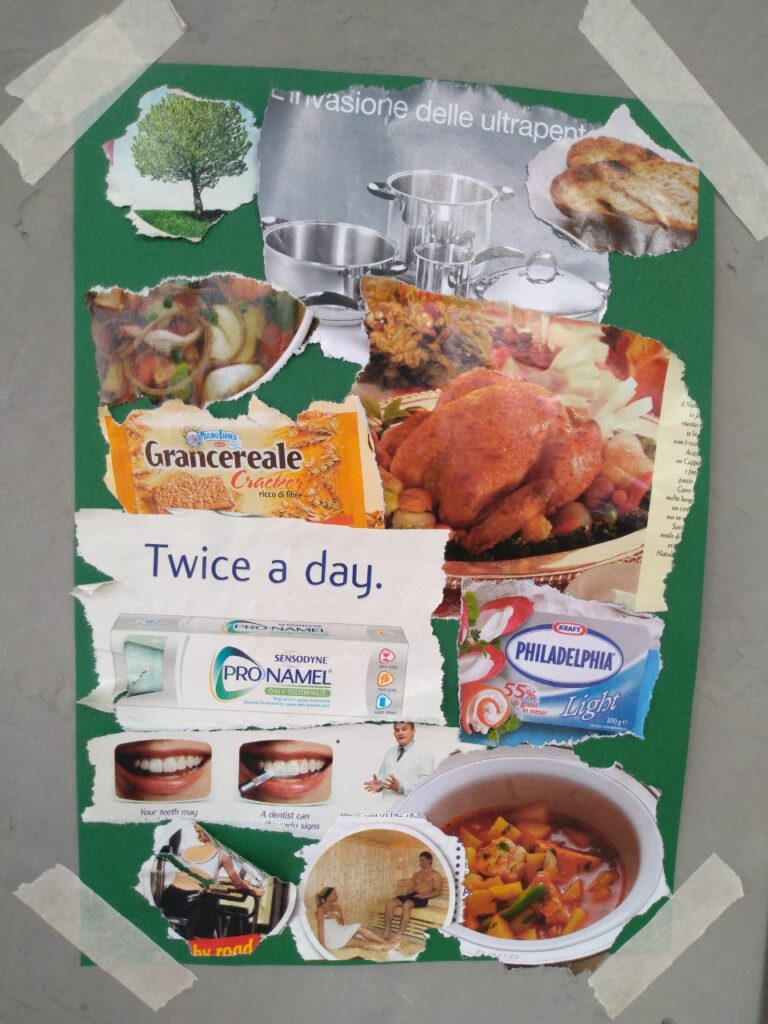 What I found most interesting and enriching was the fact that the creative activities had to be done in small groups with people from all countries. This forces us to listen, to respect the tastes and ideas of the others, to make concessions and in the end we discover a beautiful result by gathering various points of view and universes.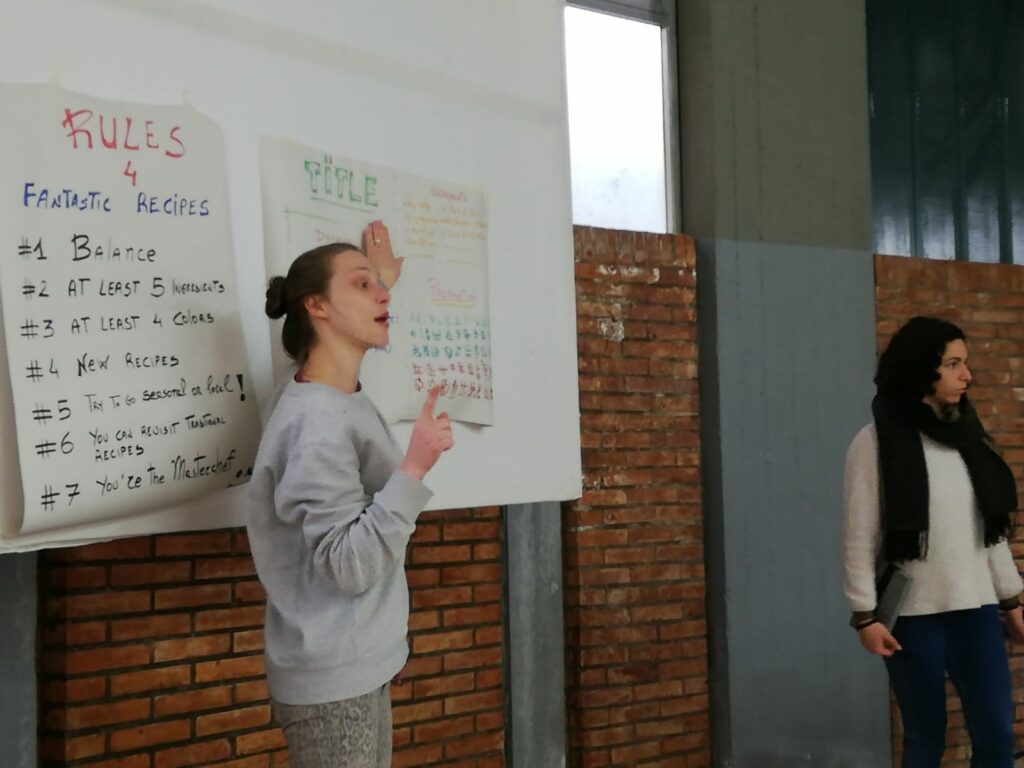 Cultural evenings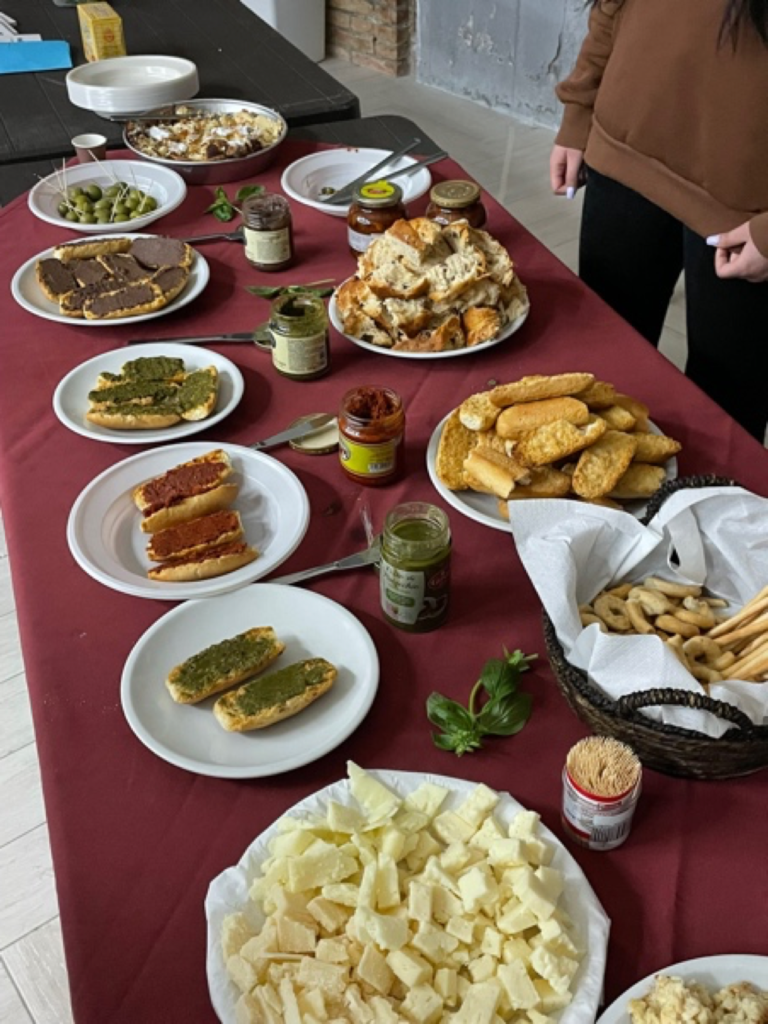 Each evening, a group had to organize a cultural evening from their country and present their specialties, traditions, and cult activities.
This was my favorite part of the day, we ate, danced and played. I learned about cultures as if I had traveled without moving, and it made me want to go there in the future. By organizing the cultural evening of my country I also learned to discover it with new eyes.
The charm and interest of this kind of project is precisely this cultural exchange. Discovering other ways of life, other ways of thinking, other ways of education as well as other culinary tastes was an extraordinary experience.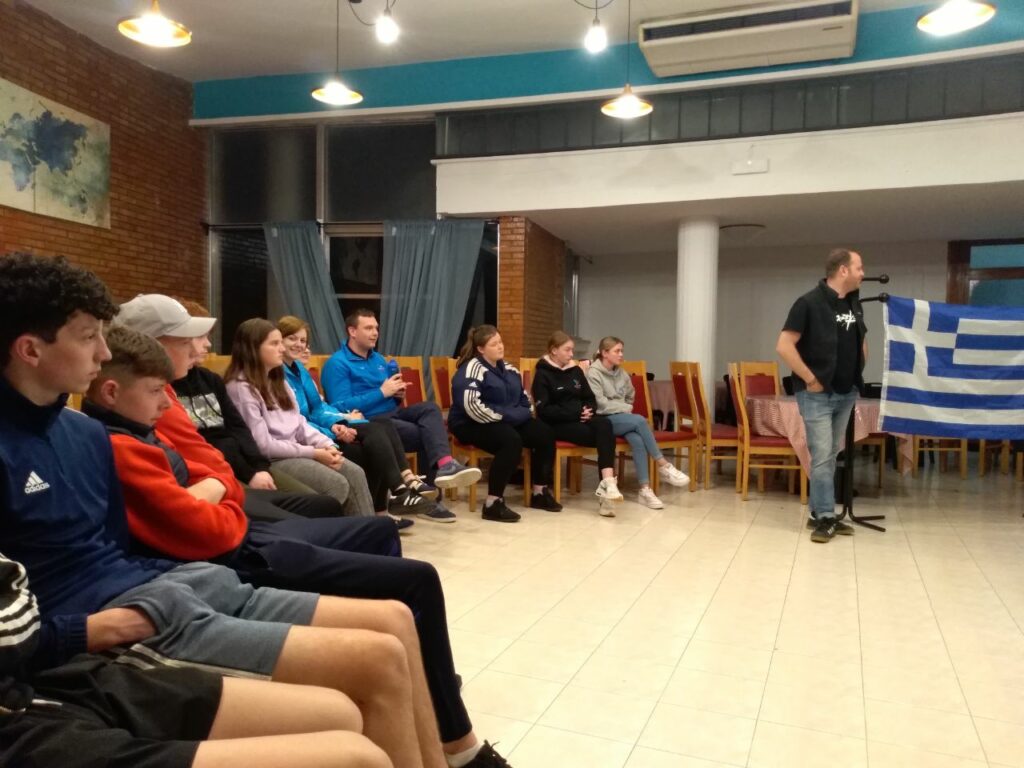 Tourist visits
Finally, before leaving we also went to visit the surroundings, all together. One of the objectives of the project was to give a group of young people the opportunity to travel and discover countries in Europe that they had never been to.
We started by exploring the ruins of Pompeii, with a tour guide who knew how to immerse us in history, and it was as if we were jumping into the past.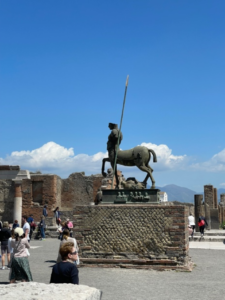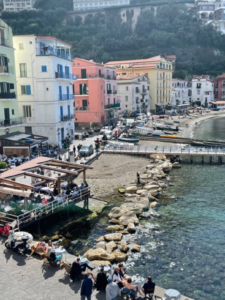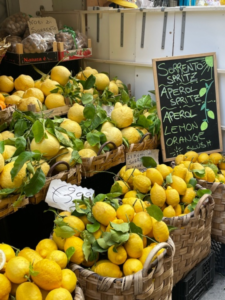 Then we went to visit the beautiful town of Sorrento on the Amalfi coast, to taste ice creams and lemon drinks, to stroll through the small Italian streets or to admire the view.
At the end of this stay I feel really enriched culturally and I wish to adopt a healthier lifestyle, for myself as well as for others. This stay was also like a foretaste of Greece and Ireland, countries in which I would like to go soon and where I will have the joy of meeting some of the participants!
by Khalissa