Is it possible to gain knowledge while having fun: dancing, painting, discussing, reflecting and debating? Is it realistic to become more emotionally intelligent in just a week? The answer is YES! "Quest 4 EU" welcomed young people from all around Europe to share different experiences and diverse points of view. On top of that organization itself and local people made sure that this youth exchange which was held in Napoli would be filled with wisdom and acceptance, curiosity and creativity, encouragement, and inspiration.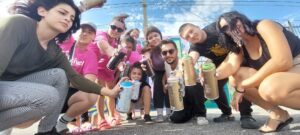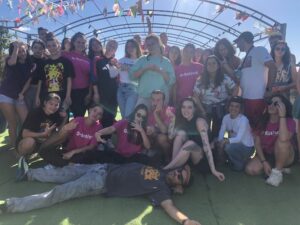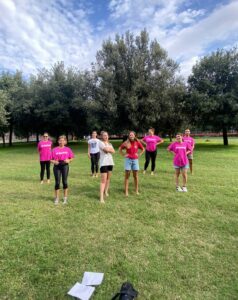 One of the best ways to understand better about different cultures is by organizing cultural evenings. Of course, we can use the advantages of the internet and do research, but that does not engage with youngsters' brains. Let's say boring long presentations are banned from South Italy and that was an amazing excuse to make sure to activate the imagination of participants. Six participating countries: Italy, Bulgaria, North Macedonia, Bulgaria, Portugal, Denmark, and Lithuania each prepared interesting game quizzes, did a cultural workshop, taught traditional dances, and of course, brought some tasty or challenging-to-eat delicacies… Newly gained valuable information was not only covered with sugar but also with great memories and that is one of the greatest benefits a young person can take from this experience.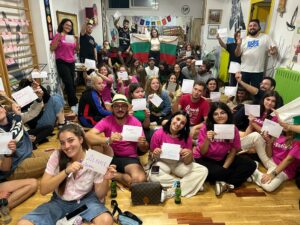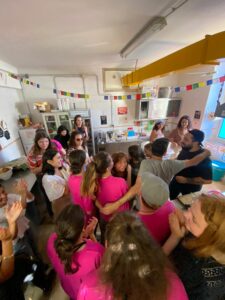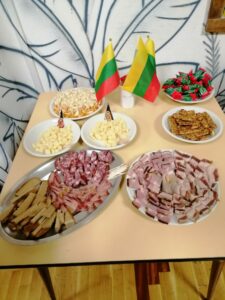 Inside or outside the box? Or maybe inside the box? That was the flexibility of workshops. Each participant got to try out what it's like to be a dancer, an artist, or even a fantasiologist. Workshops in rotation brought out some characteristics that youngsters might not have known about having. With the guidance of incredibly artistic and hard-working mentors, it was possible to get in touch with yourself which is very important for personal development. Some teens realized they would like to take a path of a photographer, others got out of their comfort zone and tried dancing for the first time and there were some who brainstormed new and fresh insights for their future.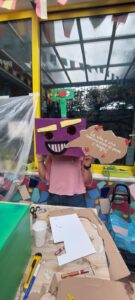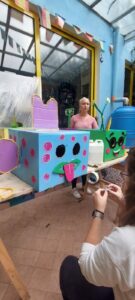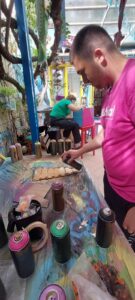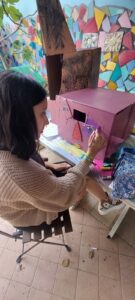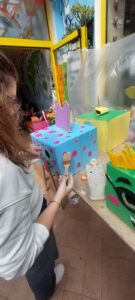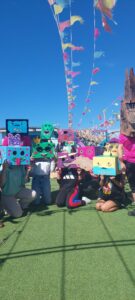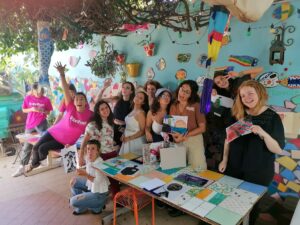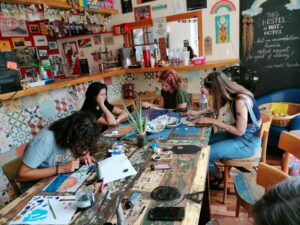 The uniqueness of "Quest 4 EU" was seeing examples in front. At the end of the youth exchange, an organized community parade broadened the horizons of the majority of participants. For example, the important role in EU young people have or what impact the community they live in has and the importance of integrity. Artists, dancers, and actors by organizing this event set a great example by showing how people can make a change, and be a positive impact. Of course, it is inevitable to be truly amazed by the talent and dedication organizers and performers have. Not only being a part of a parade, but also seeing the community gather around, and watch a theater performance at a nearby park was a heart-warming way to wrap up this authentic youth exchange.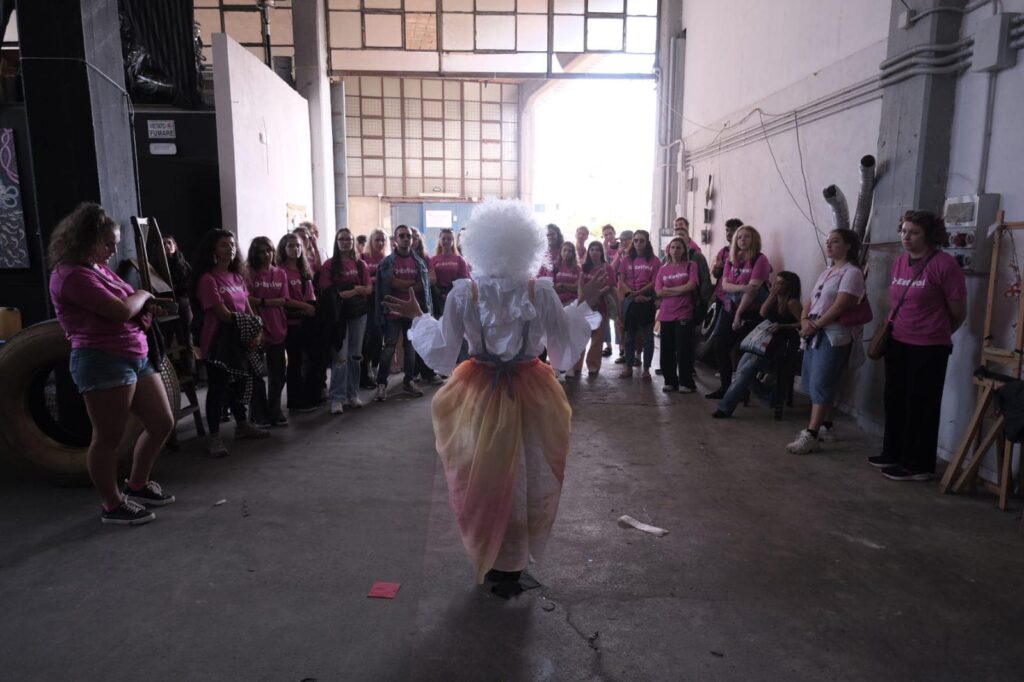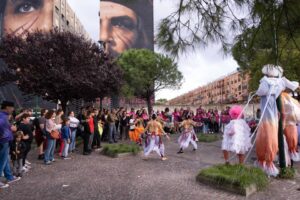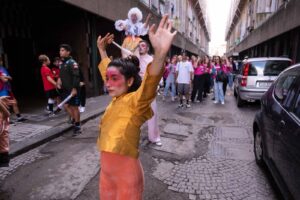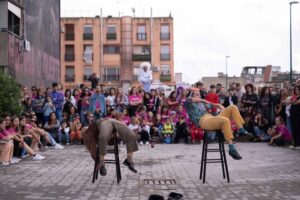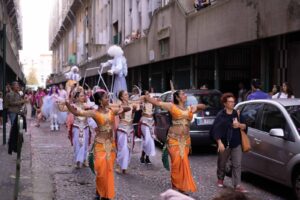 It's pretty clear that "Quest 4 EU" was not only a way to gain education in a week, but also an experience that helped some people really think about their purpose both in the EU and how insights can be integrated and spread around in other places. Success it is!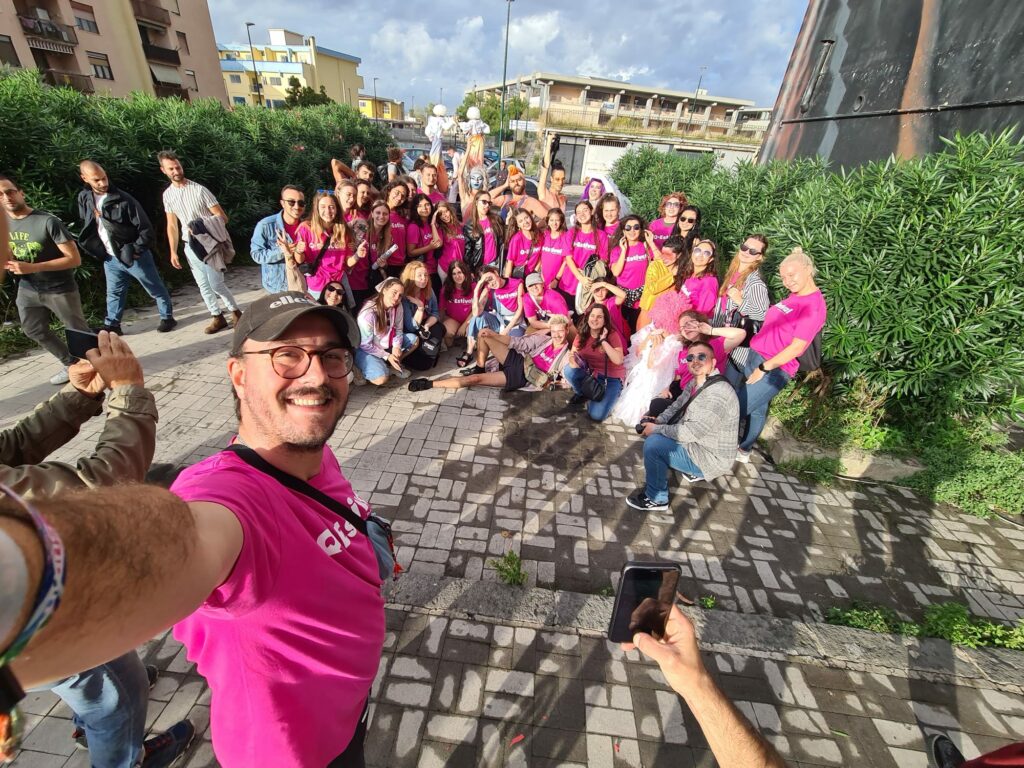 by Austéja