Worldpacker experience being a volunteer in San Giovanni

Hi! I'm Alison, from the United Kingdom and I volunteered for 1 month in June 2022. To summarize my experience, I would say the most prominent word to describe my time volunteering with 2+2 House in San Giovanni is community.
Firstly through the volunteering opportunity, the idea 2+2 are stimulating is with the local community of San Giovanni at its heart. The range of workshops and events they run varies from personal development to a more creative focus, this fuelled by collaborating with local theatre projects and artists.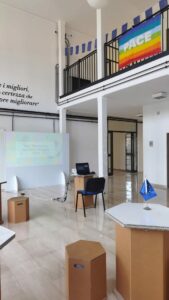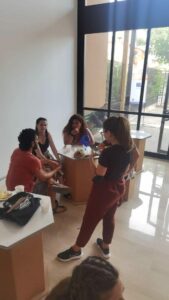 This collaborative approach across NGOs of San Giovanni shares a combined mission to provide opportunities and accessibility to develop skills and interests that the participants may not otherwise have. At the time of year I stayed, as there were no live projects running, the hours of volunteering are entirely flexible and individual tasks were personally developed between myself and Roberto to reflect my own interests within the organisation. This allows you to contribute in a way that is meaningful to you, but also gives you space to explore the local area and truly immerse yourself in the relaxed southern Italy way of life (which, in my experience, you very quickly fall in love with!).
San Giovanni itself is such an inspiring place to be, with the sea views on your doorstep and Vesuvius as an endless backdrop, the dynamic landscape reflects the diversity and spirit in its people. This town is full of character and a sense of community, this unparalleled to anywhere else I have visited. My impression is that the sense of family and pride within your neighbourhood is a true representation of the people of the south. One of my favourite experiences of San Giovanni during my time here were the parades in celebration of the town, these consisting of brass bands and dancers filled the streets with life and festivity.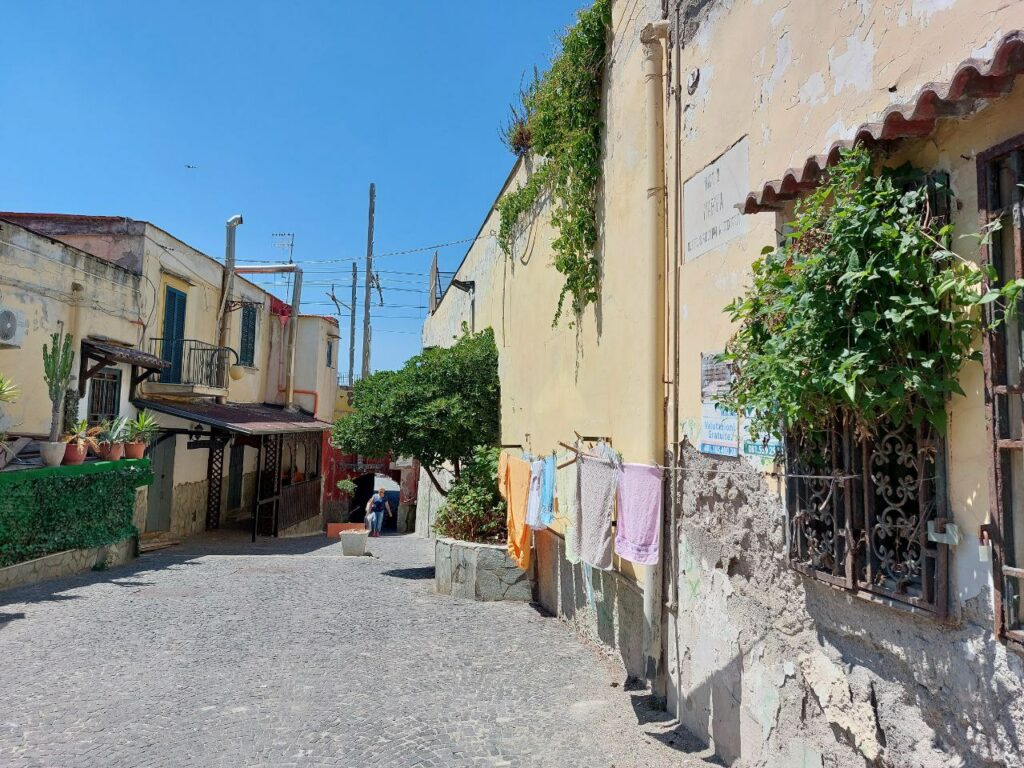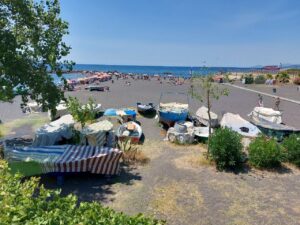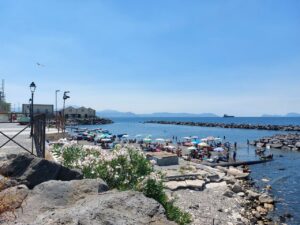 Oh, and don't be shocked to hear fireworks, anytime day or night- this town definitely loves any excuse to celebrate!
Art also appears to be a noticeable feature in many forms within the town, which I believe all add to the pride of the neighbourhood and engagement with 2+2 organisation. These vary from religious monuments to the beautiful murals by local Italian street artist, Jorit Agoch. By engaging locals and allowing participants to share their insights on what to bring to San Giovanni, 2+2 invests their time and effort in delivering projects which are challenging  but also meaningful to the local residents.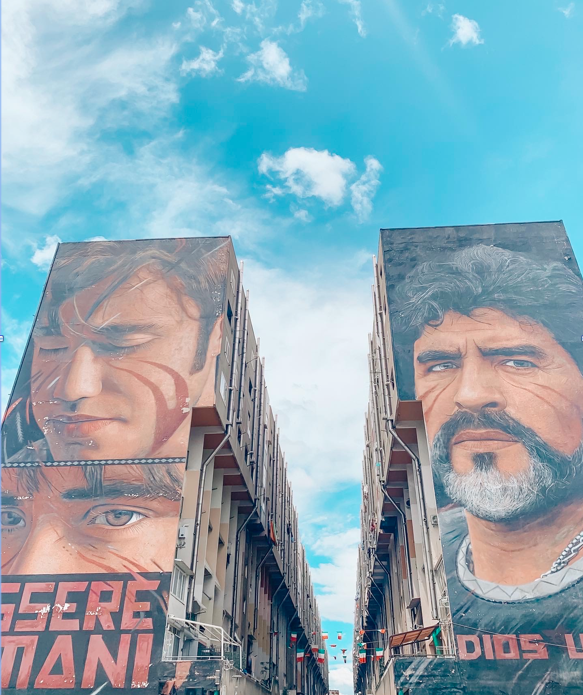 San Giovanni is also perfectly located to explore what else this region of Italy has to offer, with the centre of Naples only a 20 minute train ride away, this allows you to experience the more densely populated city centre before retreating to the quieter suburban town. The Sorrento and Amalfi coasts are also easily accessible on public transport, which are fascinating to visit on day trips to compare the suburbs to the more popular tourist areas.
And of course, the pizza, San Giovanni, in true Napolise style has incredible pizza on every corner so this is a must try when you visit!